Rent and start earning.
Join the holder community!
Studentflat® is the real estate ad platform dedicated to out-of-town students. Become a holder too: publish your ad now and increase your earning possibilities!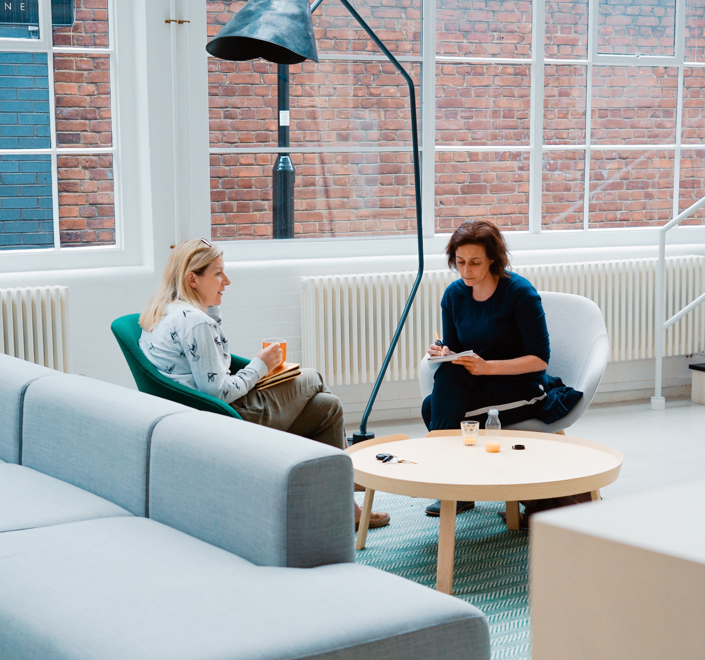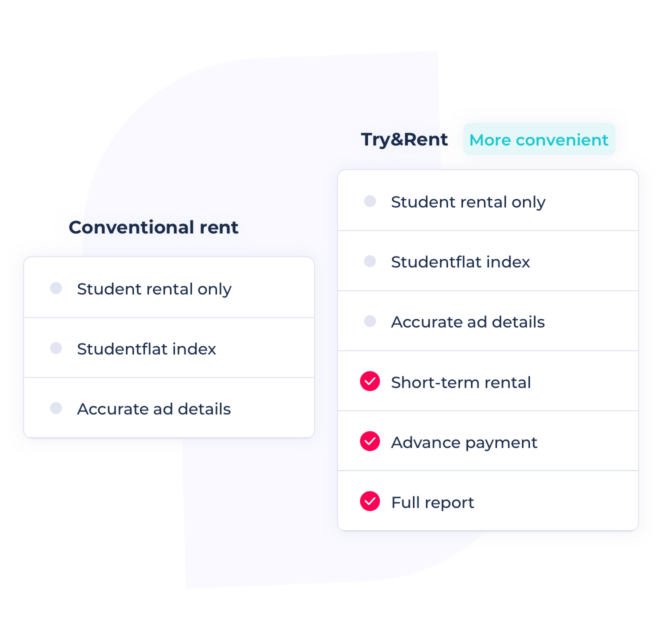 Save time, rent more.
Choose remote rental on Studentflat® and start earning money.
Are you tired of getting organized between phone calls, visits and negotiations? Rent your property quickly and easily: choose a remote rental! You can rent one or more rooms or the whole apartment, even for short periods. No more appointments: from today on just one click!
Are you an owner?
Multiply the opportunities of your accommodation
With the Try&Rent formula - remote renting - you can earn and recover your expenses during the low season and above all increase the profit from your homes, ensuring a continuous presence of guests.
Sign up and choose to publish the ad in Try&Rent mode. It's simple!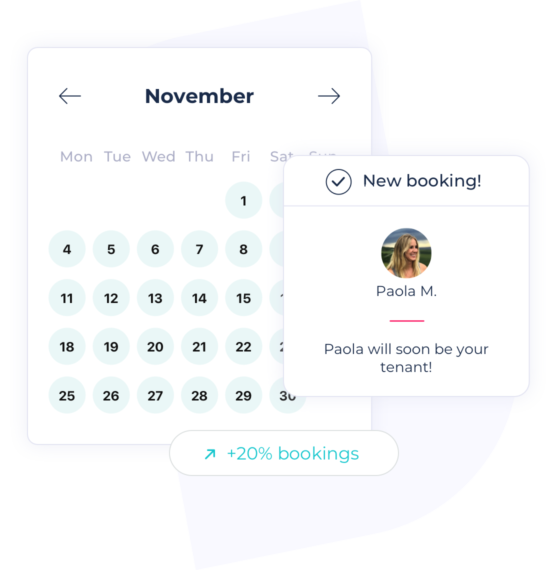 How do I rent the accommodation?
Follow the three steps to start earning money.

Create your ad
Fill out the ad publication form and upload the photos of your flat.

Choose how to earn
Decide whether to rent your flat in the traditional way by selecting the Rent mode or rent directly and comfortably through Studentflat®, by selecting the innovative Try&Rent mode that allows you to rent from a distance.

Fast and continuous renting
With remote renting - Try&Rent mode - you can guarantee higher earnings and a frequent rotation of tenants all year long.