Rent or Try&Rent, choose the solution that best suits your needs
The right rent for you
Rent
It is the classic formula of real estate ads: if you have found an interesting ad, contact the landlord to make appointments and visit the accommodation.
Try&Rent
It's the real revolution in the world of out-of-town student rentals: search through the ads and book the best room or flat for you, remotely and without any additional costs. You pay the first rent directly on Studentflat® and we transfer it to the landlord after your arrival.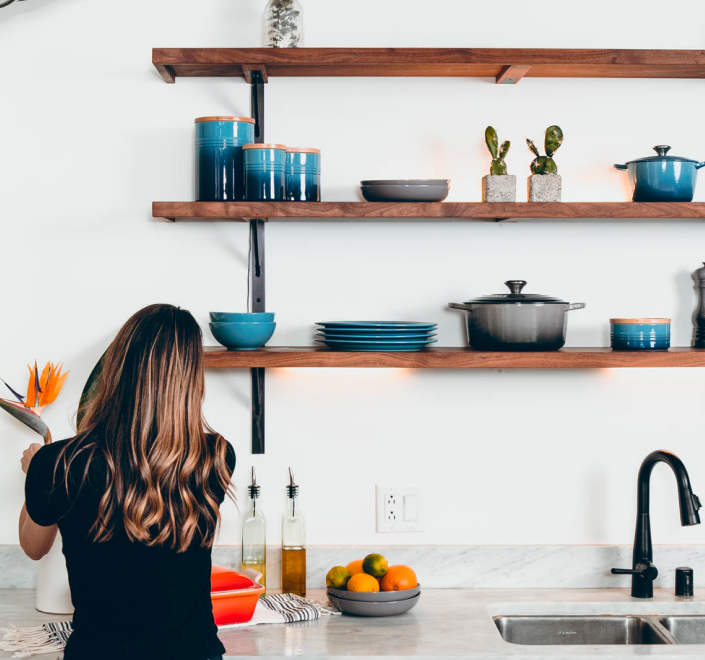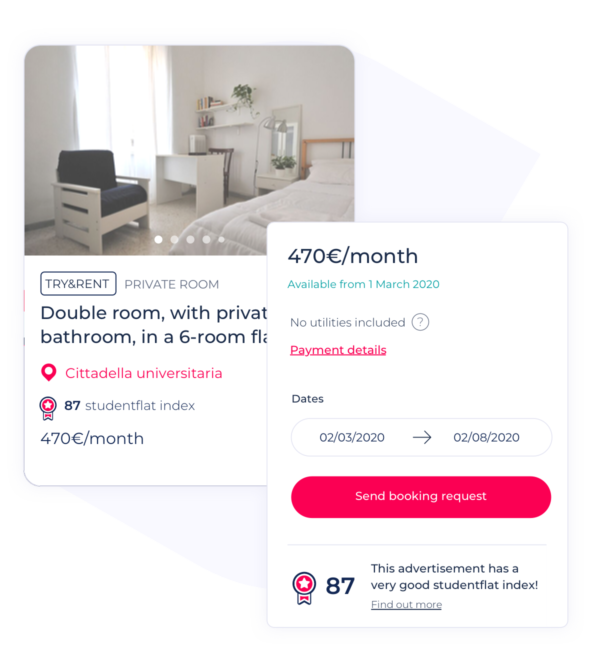 Browse the ads, find the best solution, book the accommodation
Choose now your tomorrow's home.
With Try&Rent renting you save time and you are sure to have the best solution to your needs: finding and renting an accommodation has never been so easy!
Thanks to the continuously updated system you will always see available accommodation. If you have found your dream home, don't waste time, pay Studentflat® the first rent and the accommodation will be yours for the requested date!
Save time and money on house searching
Try&Rent the future of renting
Is looking for accommodation a stress? Avoid travel and interlocking appointments: save time and money on searching! Now you can rent with one click only for the period you think you need, with all the extra benefits offered by Studentflat®.
Any long term rental will be agreed between the student and the landlord only after having seen the accommodation.
✔ Secure payments
✔ 100% refund with notification within 24 hours of your arrival in case of untruthful announcement